In an unprecedented time as the pandemic we are in, some may wonder if it makes sense to travel due to travel bans and restrictions that have been implemented.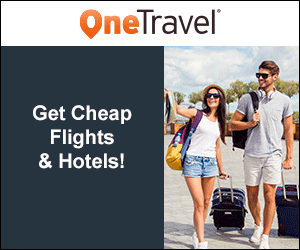 Not to worry as more than 100 million people have received at least one dose of vaccination and over 60 million people in the USA have been fully vaccinated.
Hotels have implemented sanitization and health standards that are in alignment with the coronavirus safety precautions needed to prevent the spread of COVID-19.


You should be wearing a mask in indoor public locations to help prevent the spread of COVID-19.


Some businesses have shorter hours of operations, so be sure to check out the website or ask your travel agency (makingtravelcostless) if you are unsure.


Resort pools have opened back up at more than 80% capacity (most are at normal capacity as they were before the pandemic).


Special events and concerts that were postponed last year (2020) are now scheduled to occur this year in 2021 so if you are one of those party fanatic that still have your tickets from last year you should be pleased now to be able to party!


Resorts and hotels are moving more towards contactless forms of payment (no cash, debit and credit cards) to have little to no hand interaction as much as possible, until ofcourse the pandemic is over and persons are more fully vaccinated.


A rise in the need to be making reservations with a travel agency or through third party over the phone rather than booking directly on just the website.


A few resorts have turned into a no smoking resort as the smoking affected quiet a few persons so some will be a bit relieved to not have to worry about any smoke smell.


Always ensure that you are equipped with a valid photo ID and the Credit/Debit card that you used.


If you plan to be staying a week on your vacation with a large family, think about getting an insurance coverage if your reservation does not already have it included cause it most times relieves of all the stress of accidental damages.


If you travel your state or city may require you to quarantine for a couple of days and if you are leaving your country you may be required to present a COVID-19 test result showing that you do not have the virus.


There is your quick and updated list of updates and usually when you book over the phone or through an agency they would remind of most of these anyway so worry not to get all the information in one go.
https://www.makingtravelcostless.com/11-travel-updates-for-2022-and-beyond/